---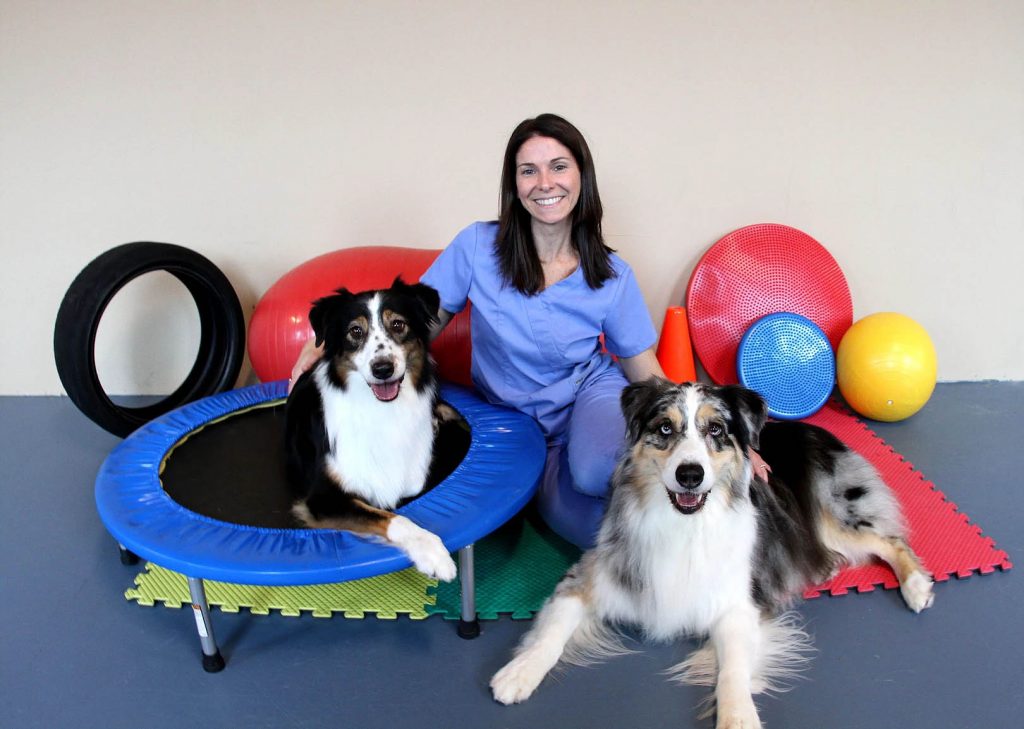 Shari is a licensed physical therapist certified in canine rehabilitation. She practiced human physical therapy for nine years, specializing in orthopedic and sports rehabilitation. She graduated from the University of South Florida with a Bachelor of Arts in 1994 and received her Master of Science in physical therapy from Nova Southeastern University in 1998. Her love of animals, combined with physical issues with her own elderly dog, led her to change her career focus and apply her passion towards rehabilitating canines.
Shari is the owner and founder of PUP Rehabilitation and Conditioning. In 2008, Shari was certified in canine rehabilitation (CCRT) by The Canine Rehabilitation Institute. She was on faculty at the Canine Rehabilitation Institute for 6 years teaching canine rehabilitation around the country. She is also a Certified Clinical Instructor. She is a preceptor for Veterinarians and Physical Therapists for their internships towards their canine rehabilitation certifications. Shari also is a FitPaws Master Trainer which gives her advanced knowledge in conditioning dogs, and she also is certified in canine kinesiology taping methods.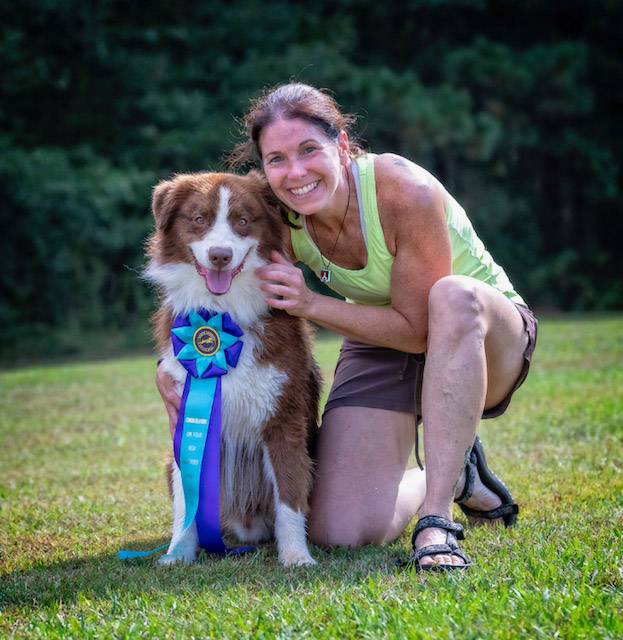 Shari has lectured throughout the United States on canine rehabilitation topics, including at the North American Veterinary Conference, held annually in Orlando. She has written numerous publications including textbook chapters in both the first and second edition of The Canine Rehabilitation and Sports Medicine Textbook and a textbook chapter in Canine Rehabilitation for the Veterinary Technician. She teaches seminars to performance dog owners on Conditioning the Canine Athlete, Injury Prevention, and Return to Sport following injury. She provides distance consultations throughout the world to clients with well pets wanting conditioning programs. She is a member of the American Physical Therapy Association (APTA) and the APTA's Orthopedic section. She is also a member of the National Association for Professional Women (NAPW). Shari lives with her husband and their two Australian Shepherds outside Atlanta, Georgia. She competes with her dogs in agility, rally obedience, barn hunt, dock diving, scent work, Fast CAT, frisbee, and conformation.
---
Article Features
Pawsitively Unleashed Performance and Shari Sprague were featured in this article about the benefits of canine massage on Dogster:
Canine Massage: More Than Just Belly Rubs
---
Canine Rehabilitation Publications
Sprague S, Kramer A, Hesbach A., (2018). Chapter 5 Introduction to Canine Rehabilitation. In MC Zink and JB Van Dyke (Eds.), Canine Sports Medicine and Rehabilitation Revised Textbook, (pp. 80-105). Ames, IA: Wiley: Blackwell
Sprague S., Goldberg M. (2018). Chapter 16 Modalities Part 3: Electrotherapy and Electromagnetic Therapy. In ME Goldberg and JE Tomlinson (Eds.), Physical Rehabilitation for Veterinary Technicians and Nurses, (pp. 241-261). IA: Wiley:Blackwell.
Sprague S. (2013). Chapter 5 Introduction to Canine Rehabilitation. In MC Zink and JB Van Dyke (Eds.), Canine Sports Medicine and Rehabilitation Textbook, (pp. 82-99). Ames, IA: Wiley:Blackwell.
Sprague S. How I transitioned from Human to Canine Patients. DVM News Magazine, The Voice of Veterinary News. November 2011: 11S-12S.
Sprague S. Canine Rehabilitation: How Could it Help Your Dog? Australian Shepherd Journal. Official Publication of the United States Australian Shepherd Association. January/February 2012.
Sprague S. The Benefits of Agility and Rally Obedience: A Happy Dog. Wizard of Paws Journal, The Journal Dedicated to Canine Physical Therapy. Winter 2009; Volume 9, Issue 2: 10-14.
​
​
​
---